Long Height Hydraulic jack 3-stage hydraulic cylinder jack
The product is consisted of a manual oil pump and jack. It boasts compact structure and convenience for use. This single-acting general purpose jack can lift the bridge deck in pier reconstruction with tilt saddles.
Characteristics:
1. Designed for use in all positions.
2. High strength alloy steel for durability.
3. Chrome plated piston resists wear and corrosion.
4. Dust wiper on piston rod reduces contamination.
5. Baked enamel finish for increased corrosion resistance.
6. All cylinders are proof tested to 125% of capacity before leaving our factory.
7. 10-100 ton cylinder bores are roller burnished to harden the surface and make it smoother.
8. 0-200 ton cylinder models are spring return, 250-1000 ton cylinder models are load return.
9. Each cylinder has an HH-II 3/8"NPT male half coupler and dust cap.
10. Each cylinder has a flat grooved saddle.
11. Tilt saddle is available on request.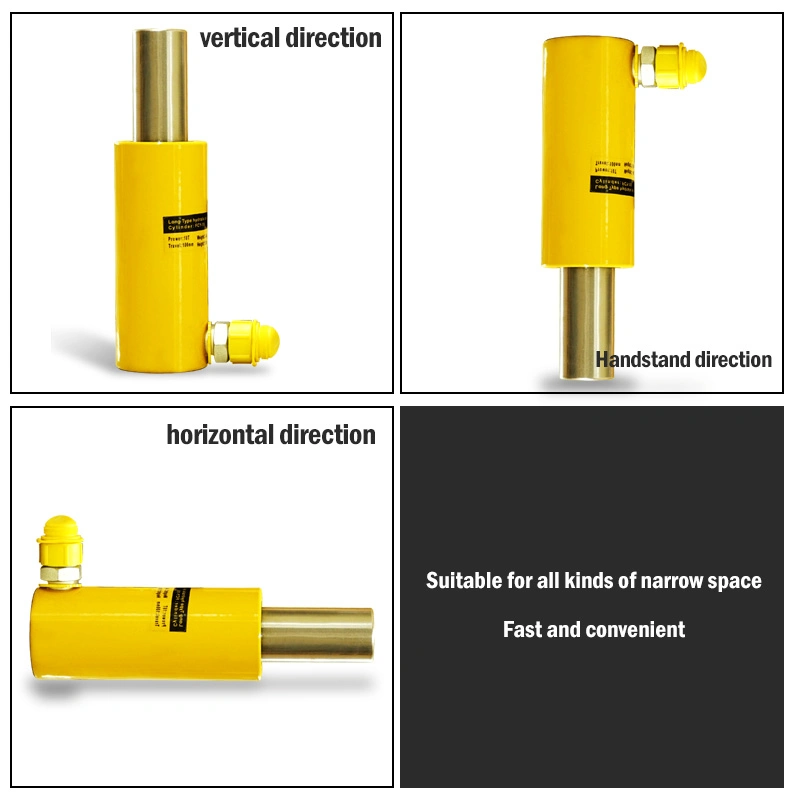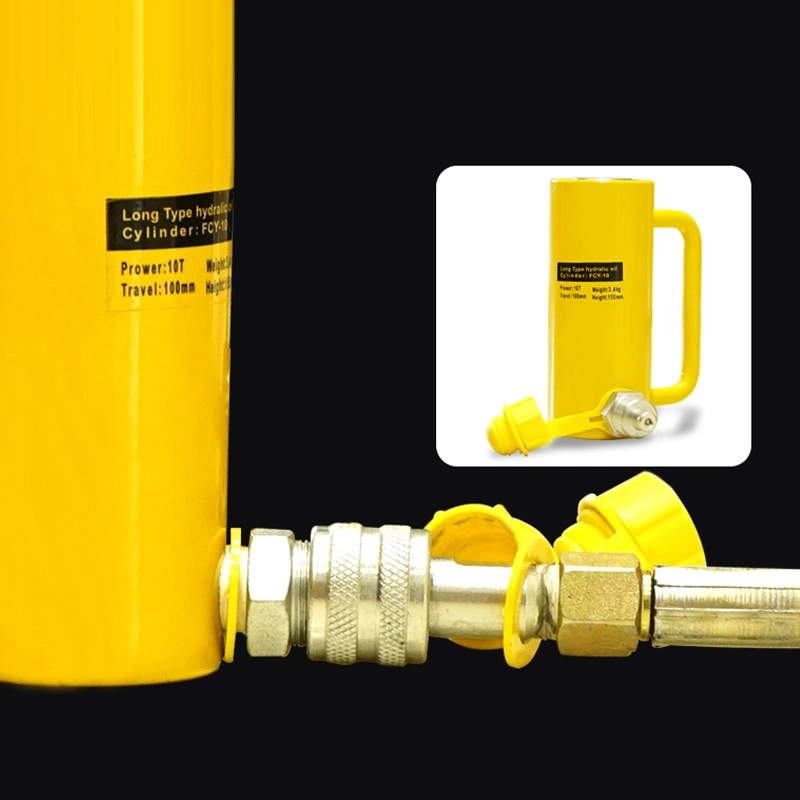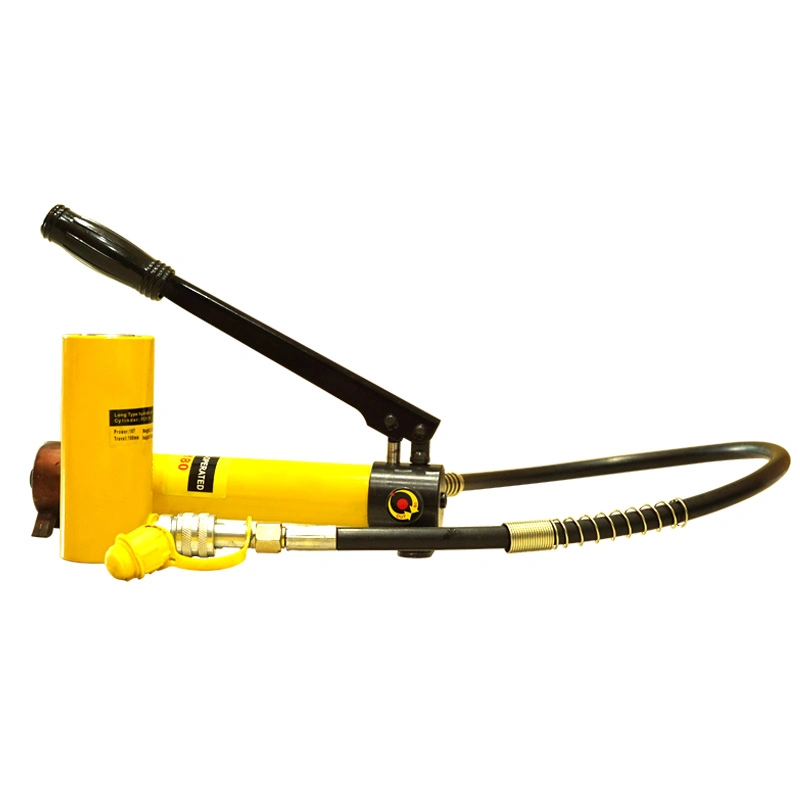 Model

Tonnage

(T)

Stroke

(mm)

Oil capacity

(cc)

Matching pump

Closed height

(mm)

G.W.

(kg)

FCY-1050

10

50

72

HHB-700C

97

2.5

FCY-10100

10

100

145

HHB-700C

147

4.5

FCY-10150

10

150

217

HHB-700C

226

5.8

FCY-2050

20

50

141

HHB-700C

105

5

FCY-20100

20

100

282

HHB-700

165

7.5

FCY-20150

20

150

423

HHB-700

230

9.8

FCY-3050

30

50

210

HHB-700C

108

5.5

FCY-30100

30

100

418

HHB-700

167

9

FCY-30150

30

150

627

HHB-700A

233

11.7

FCY-5050

50

50

318

HHB-700

113

9

FCY-50100

50

100

635

HHB-700A

173

13

FCY-50150

50

150

953

HHB-700A

243

18

FCY-10050

100

50

623

HHB-700

136

19

FCY-100100

100

100

1246

HHB-700A

232

34

FCY-100150

100

150

1869

HHB-700A

282

40.5