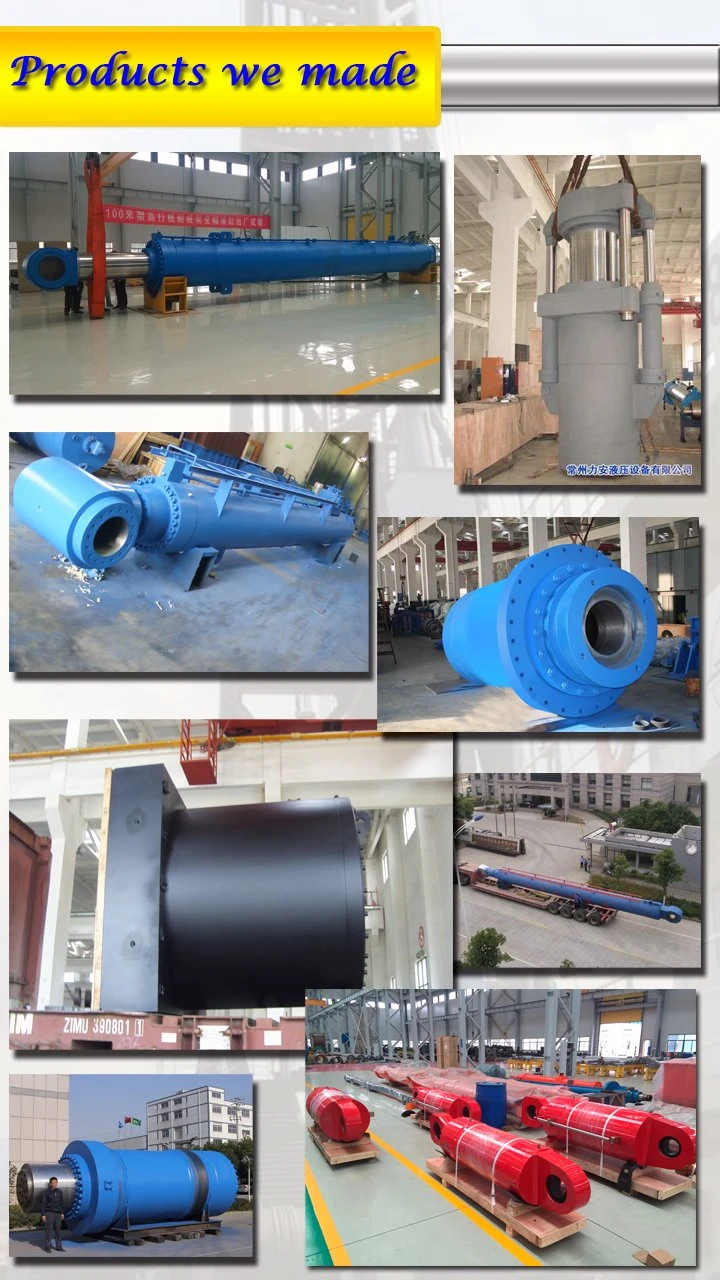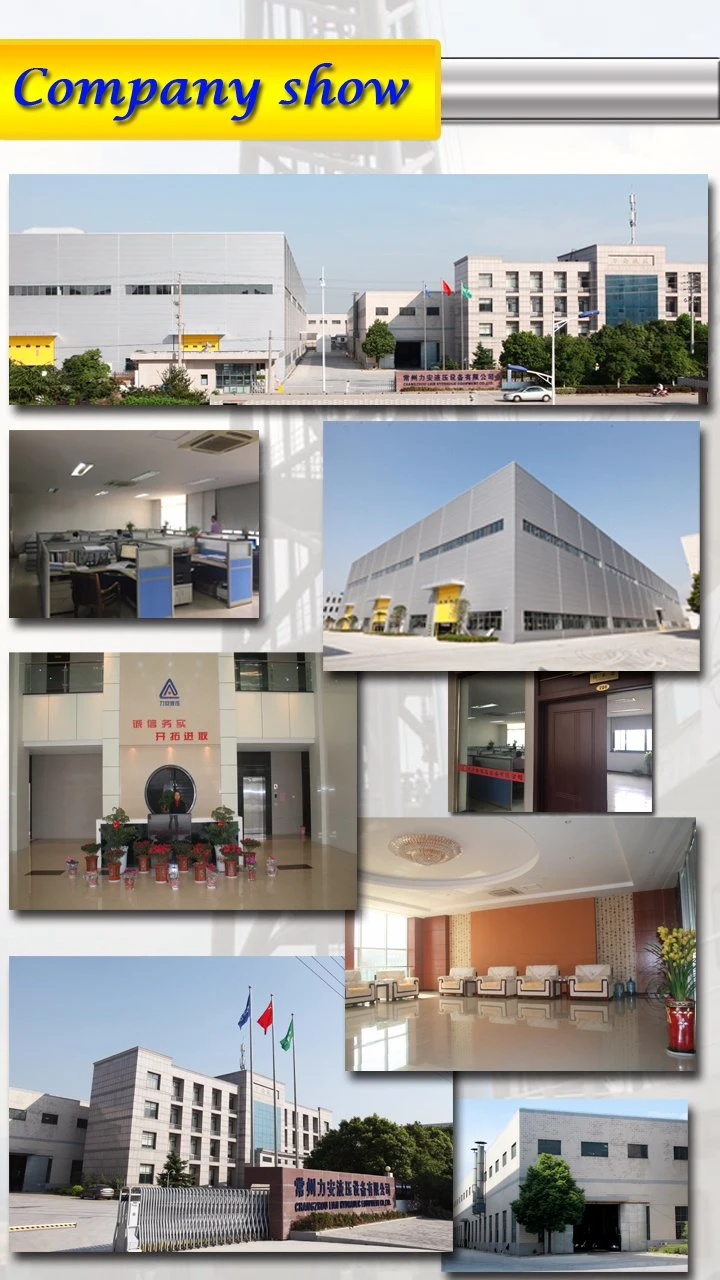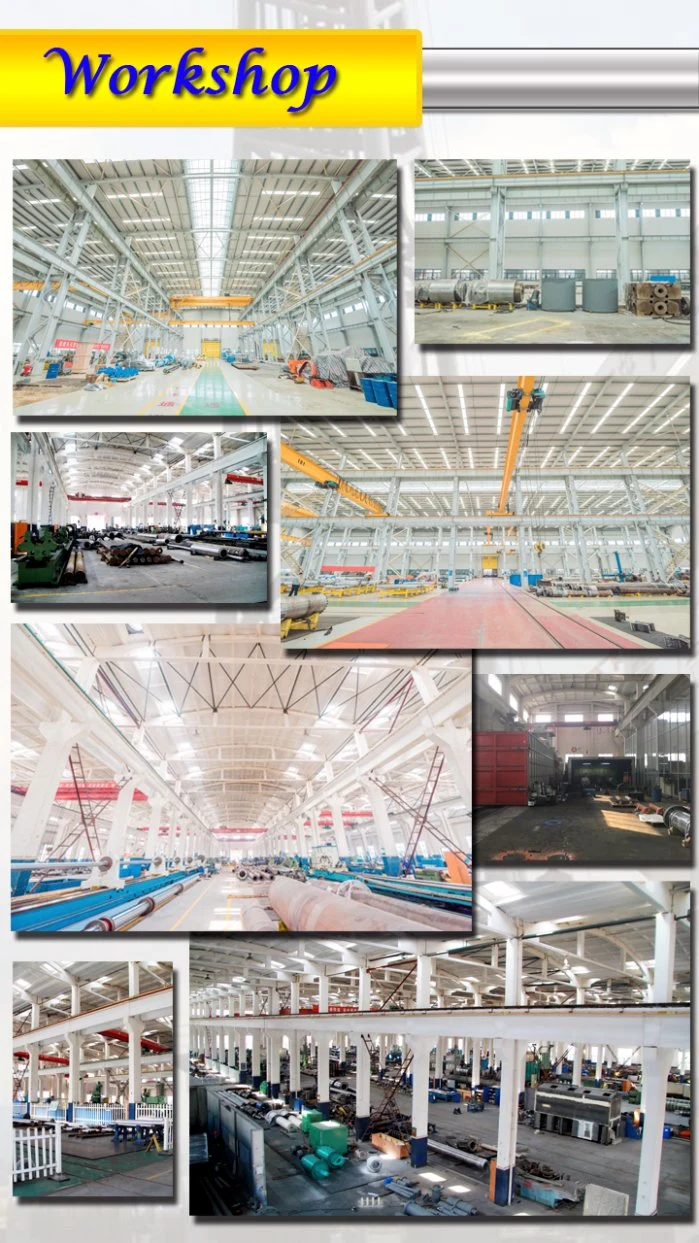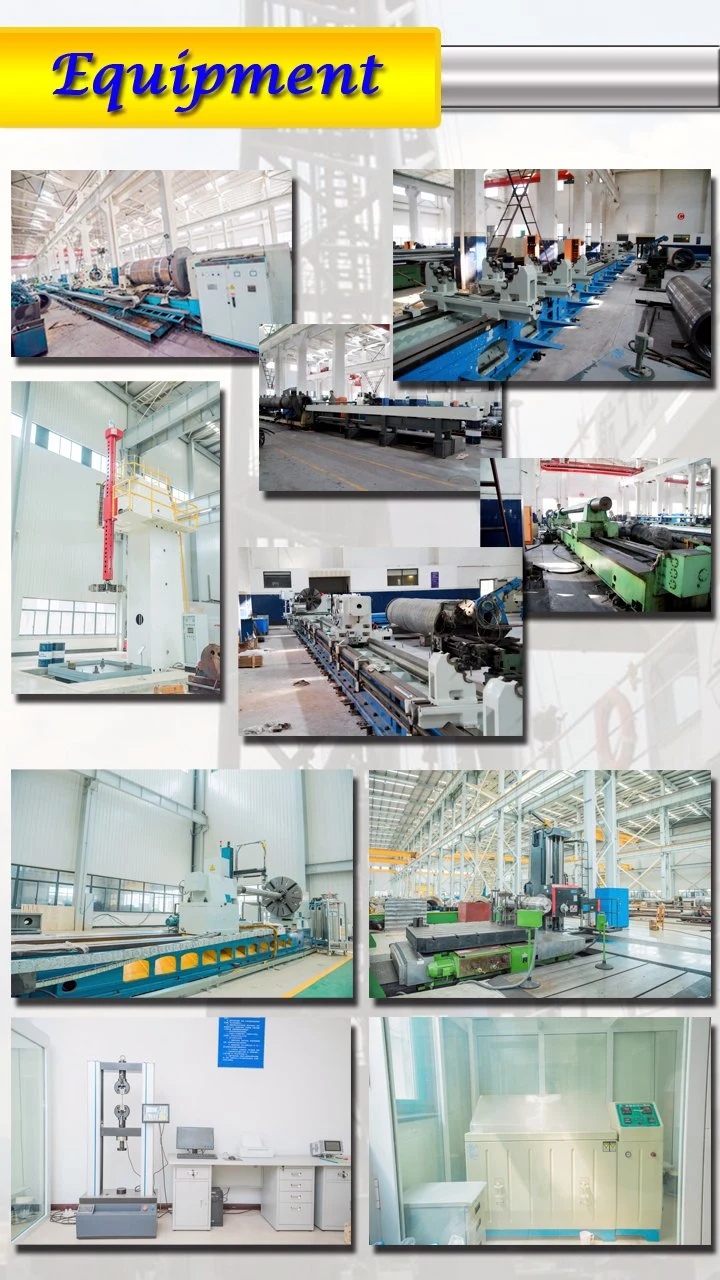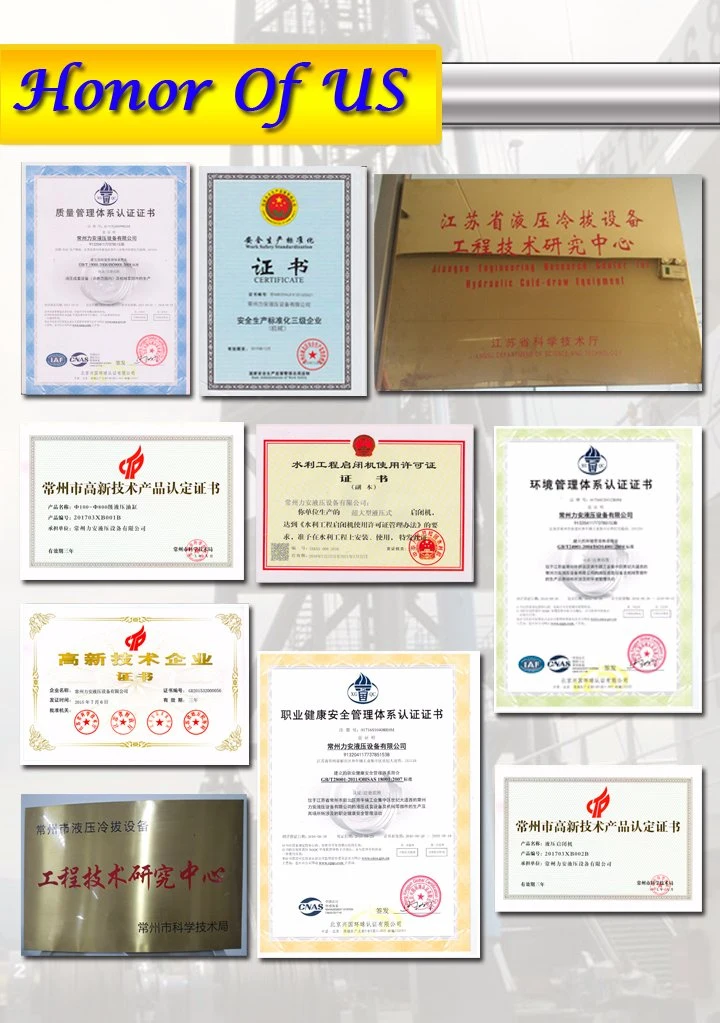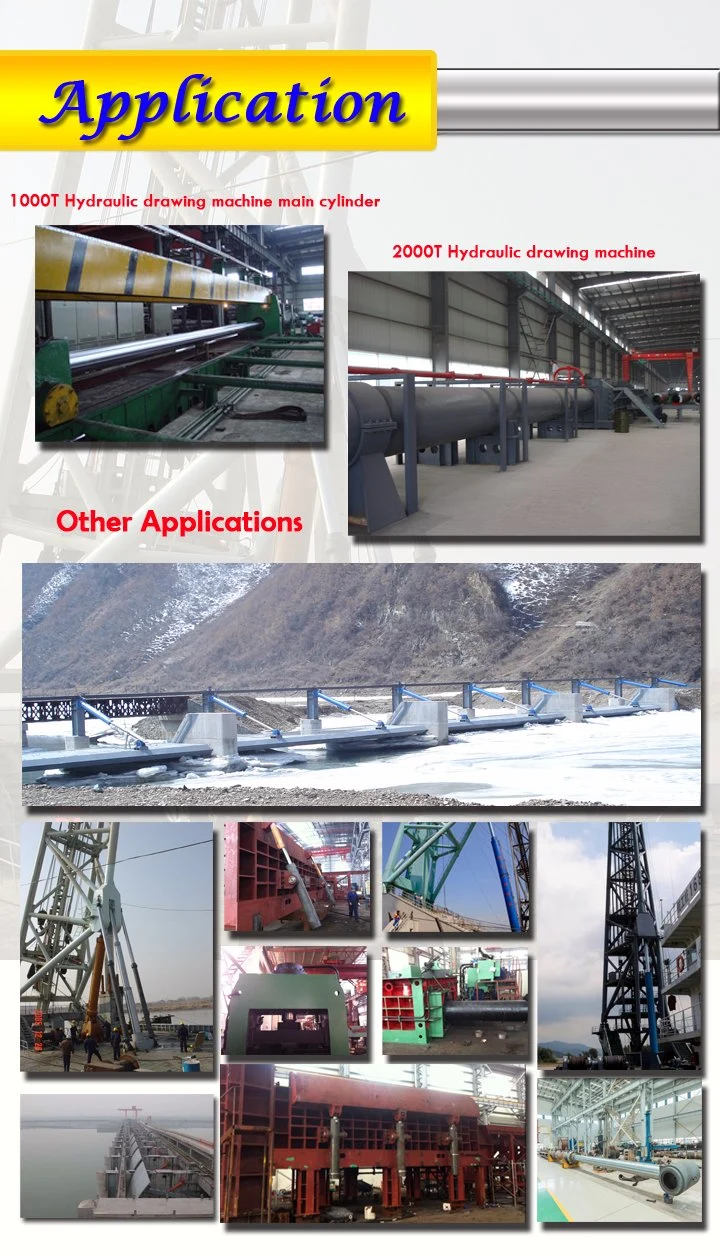 | | |
| --- | --- |
| Name | Hydraulic hoist |
| Bore diameter | 300mm |
| Rod diameter | 150mm |
| Stroke | 10500mm |
| Working pressure | 18.5MPa |
| Piston rod material | 1Cr17Ni2 / AISI 431 |
| Bore material | Q345B / St 52 |
| Numbers(MOQ) | 24 pcs |
| Application | Dam gate |
| Package | Wooden case |
Lian
Hydraulic was formed in Changzhou of China with the mission of supplying the world class hydraulic cylinders and hydraulic systems to the various industrial sectors .
Since that date our company has successfully completed numerous installations throughout the Chinese mainland and abroad.
Our factory floor space exceeds 38,000 Sqr. meters and our 20 cranes provide us with the capability to handle and machine cylinders and components weighing up to 150,000kgs.
From conception to installation our engineers,
factory staff and salesmen strive to ensure that our customers receive the very best in quality products and service.
Our manufacturing facility is capable of producing hydraulic cylinders up to the following dimensions:
Bore Diameter - 2,500 mm
Rod Diameter - 1,500 mm
Stroke - 20,000 mm
The Typical Applications:
Machine Manufacturing
Casting Cylinders
Mobile Hydraulics
Press Manufacturing
Hydroelectric Industry
Offshore Industry
Mining Industry
Hydraulic Systems
Lian
Hydraulic source raw materials exclusively from the most reputable and quality approved suppliers in China such as ( Chengdu Pangang,
Hunan Valin Steel,
Shanghai Baosteel etc.)
We at
Lian
Hydraulic invite all customers to consider our facility for your next hydraulic project.