1. High precision, Wide application
2. EU CE Certification
3. CQC, ISO9001: 2008
4. High performance,
5. Easy to operation.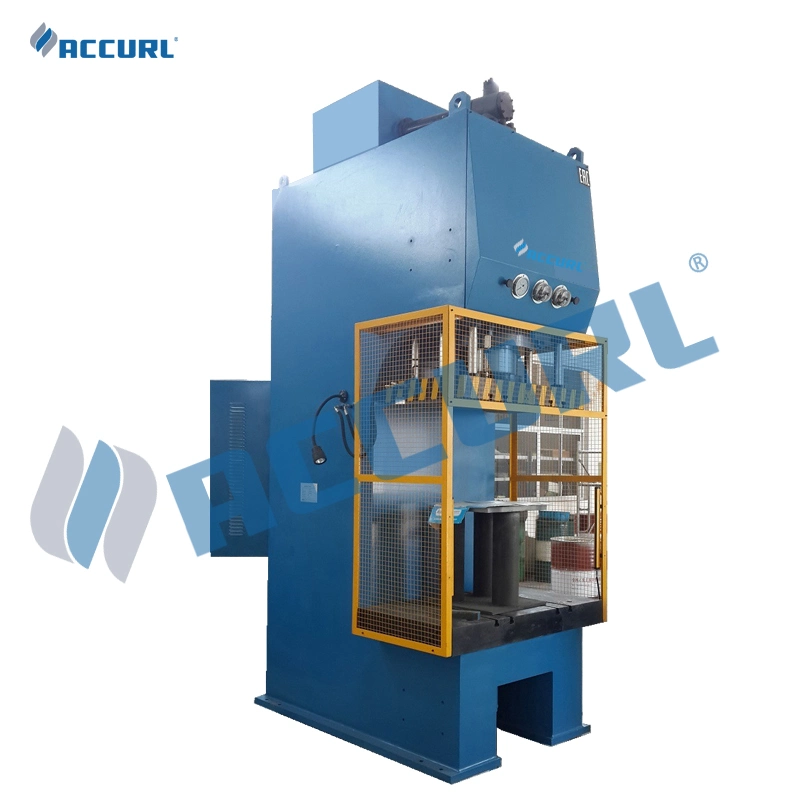 Features of Economical Hydraulic Press:
1. Y41 Series C-Type Hydraulic Press is one of the new generation of plate process and developed by AccurL. C-frame design for large operating spaces - suitable for automatic operations forming, punching, bending,straightening and multi-press assemblies to form automatic production line.
2. Totally European design,Monoblock,Welded steel frame rigid to deflection moment and high tensile with ST44 A1 material.
3. Fully enclosed drive, easily accessible for maintenance, eliminates, exposed over hanging parts,slide and bolster tables with T-slots.
4. Uses a variable flow piston pump - offers high pressure resistance, high velocity, durability and low noise.
5. Hydraulic pipe system uses integrated circuits - manifold block fits inside the press to reduce piping and oil leaks, easy to maintain, simple and safe. Hydraulic system is from Bosch,Germany.
6. Protective fence and the safety interlock to ensure the operation safety. Have a movable single-hand pedal switch,easy to operate.
7. Front Side Covers with safety switches, Back light safety guards (Category-4),Foot pedal conforming to CE regulation.
8. Guiding device: adopts four cylindrical location guiding to make sure of the steady precision, and it's easy to test and maintain.
9.Presses operated with automatic one cycle design; two hand push button design for simple and safe operation. Presses which could realize three-operation mode: adjustment, manual and semi-automatic.
10.PLC press control is flexible and safe. djustable proximity switches allows stroke adjustments in seconds.
11. All our electrical, hydraulic and mechanical parts are standard in the industry and available throughout North America and Europe.
12. The Machine is with both hands button and foot switch control: anti-tie down, non-repeat controls with ring guards; conforms to OSHA.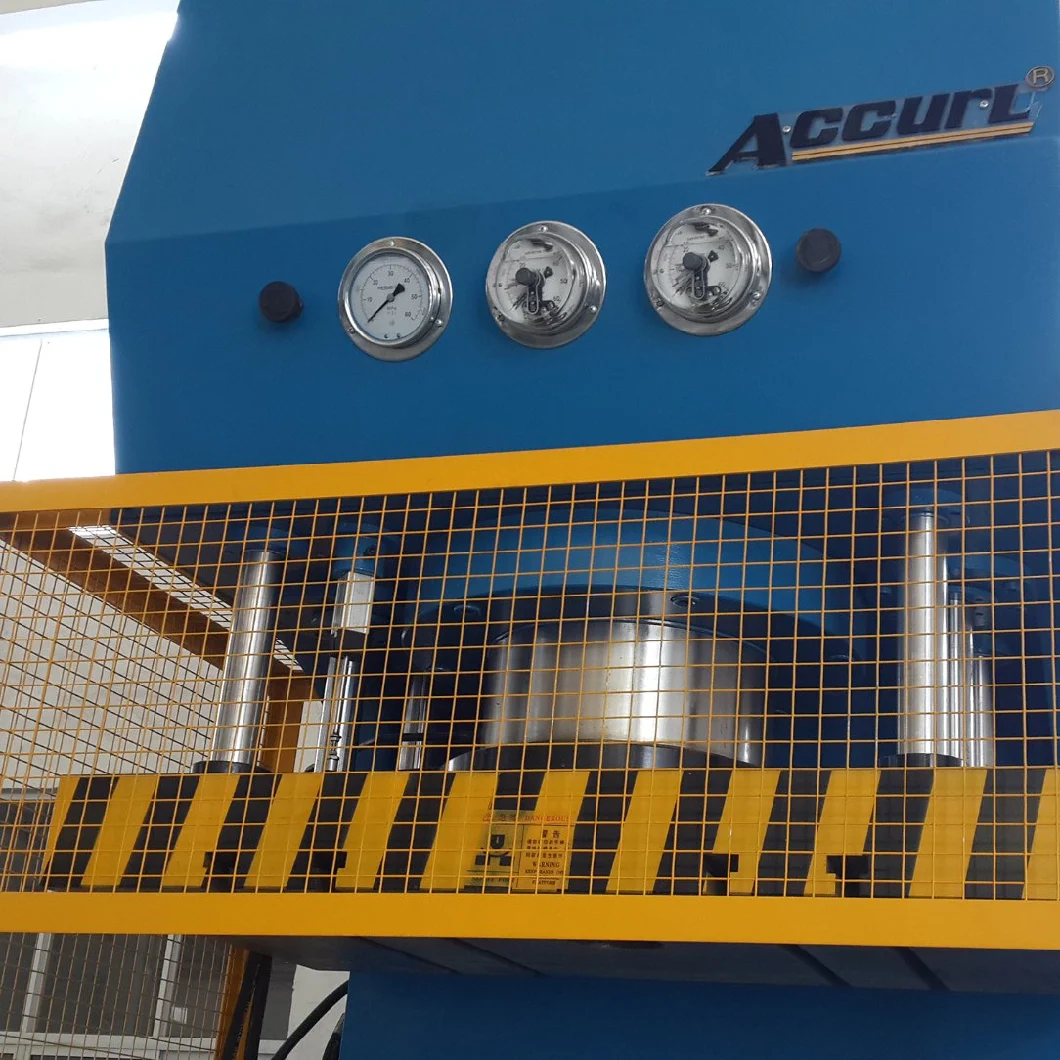 1. Dual control You can select to use:
a) Moveable pedestal height for comfort and ease of operation c/w dual electric palm buttons & extra emergency stop.
b) movable single-hand pedal switch .
2. Optional touch screen terminals offer.
a) Data storage of mould(s) and manufacturing conditions.
b) Reduced mould replacement time and calibration, fabrication requirements.
c) Programmable memory for working conditions, displays pressure, stroke, spend data, etc; one cycle process sequence.
Standard features available on all C-Frame press models:
1. Pressure regulator and gauge, allows to limit the RAM pressure
2. Adjustable stroke control
3. Distance reversal switch
4. Pressure reversal switch
5. Adjustable speed control allows operator to adjust RAM pressing speed
6. RAM travel is guided by 4 precision-ground chromed rods
7. Jog mode used for simplifying setups.
8. P. L. C. Programmable control system.
9. Quality BALDOR motor, low speed.
10. Air-cooled industrial oil cooler.
11. Standard U-Slot table can quickly be removed for another table to better suit your needs.
12. Dual control You can select to use:
(1) Moveable pedestal height for comfort and ease of operation c/w dual electric palm buttons & extra emergency stop or
(2) Foot pedal.
Optional accessories:
- PLC (Programmable Logic Controller) HMI (Human Machine Interface)
- Ruler position sensor (adjustable via HMI)
- Pressure transducer (adjustable via HMI)
- Auti-Vibration press mount
- Light curtain, overhead guard and block monitored (according to local legislation)
- Pedal drive (as security rules)
- Digital counter parts.
- Light Column (3 Colors)