FOUR COLUMN HYDRAULIC PRESS MACHINE
Yz32 Series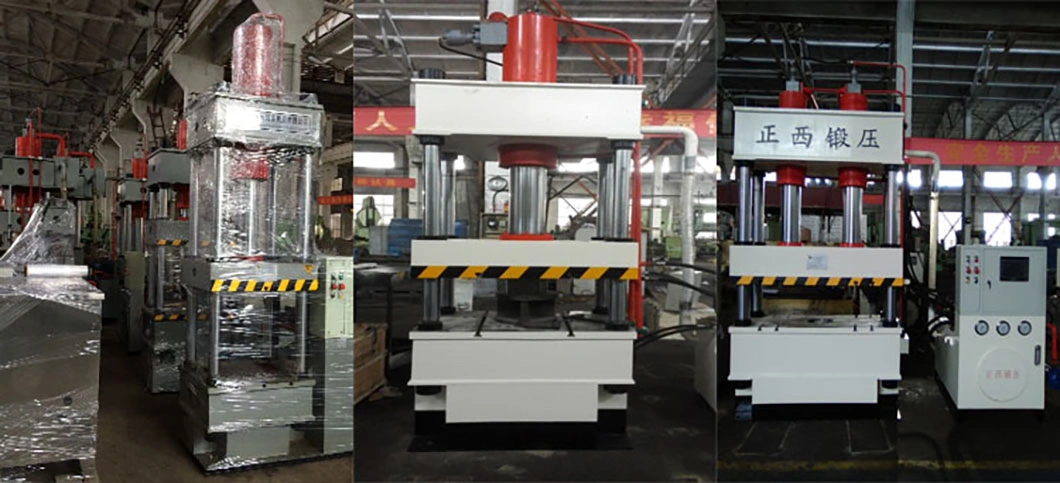 Four-column hydraulic press parameters
Model

unit

Yz32-40

Yz32-63

Yz32-100

Yz32-160

Yz32-200

Yz32-250

Yz32-315

Yz32-500

Yz32-630

Yz32-800

Yz32-1000

Yz32-1600

Yz32-2000

Yz32-3150

Nominal Force

KN

400

630

1000

1600

2000

2500

3150

5000

6300

8000

10000

16000

20000

31500

Ejection force

KN

63

100

250

250

400

400

630

1000

1000

1250

1250

1600

2000

3150

Max working pressure of liquid

Mpa

26

25

25

25

25

25

25

25

25

25

25

25

25

25

Max. open height

mm

400

600

800

900

1000

1000

1250

1400

1500

1500

1500

1600

1800

2500

Slider stroke

mm

300

400

600

700

700

700

800

900

900

900

900

900

1000

1200

Ejection stroke

mm

140

160

200

250

250

250

300

300

300

350

350

450

450

500

Slide speed

Down

mm/s

40

40

100

100

100

120

120

120

120

120

120

150

150

300

Pressing

mm/s

8~15

8~15

8~15

8~15

8~15

8~15

8~15

8-15

8~15

8~15

8~15

8-18

8~18

8~18

Return

mm/s

60

60

80

80

80

80

90

80

80

80

100

120

120

250

Table size

Left-right

mm

350

450

600

800

800

800

1200

1400

1600

1600

1800

1800

2000

2800

Front-back

mm

350

420

600

700

800

800

1200

1400

1600

1600

1600

1600

2000

2000

Overall dimensions

Left-right

mm

1200

1300

2000

2200

2200

2200

3300

3500

3700

3700

4000

4200

4500

5800

Front-back

mm

700

800

1000

1000

1200

1200

1600

1600

1800

1800

1800

2000

2000

2000

Height

mm

1930

2350

3200

3300

3500

3700

4800

5000

5300

5700

5800

6000

6500

8200

Motor power

KW

3

5.5

7.5

15

18.5

18.5

22

37

37

44

60

90

134

180

Features
1.Hydraulic machine that used the hydrostatic pressure to process metal, plastic, rubber, wood, powder and other products .
2. It is commonly used in the pressing process and press forming process, such as: forging, stamping, cold extrusion, straightening, bending, flanging, sheet metal deep drawing, powder metallurgy, press-fit etc.
3.Significant technical and economic advantages in reducing weight, reducing the number of parts and the number of molds, improve the stiffness and strength, reduce production costs, etc.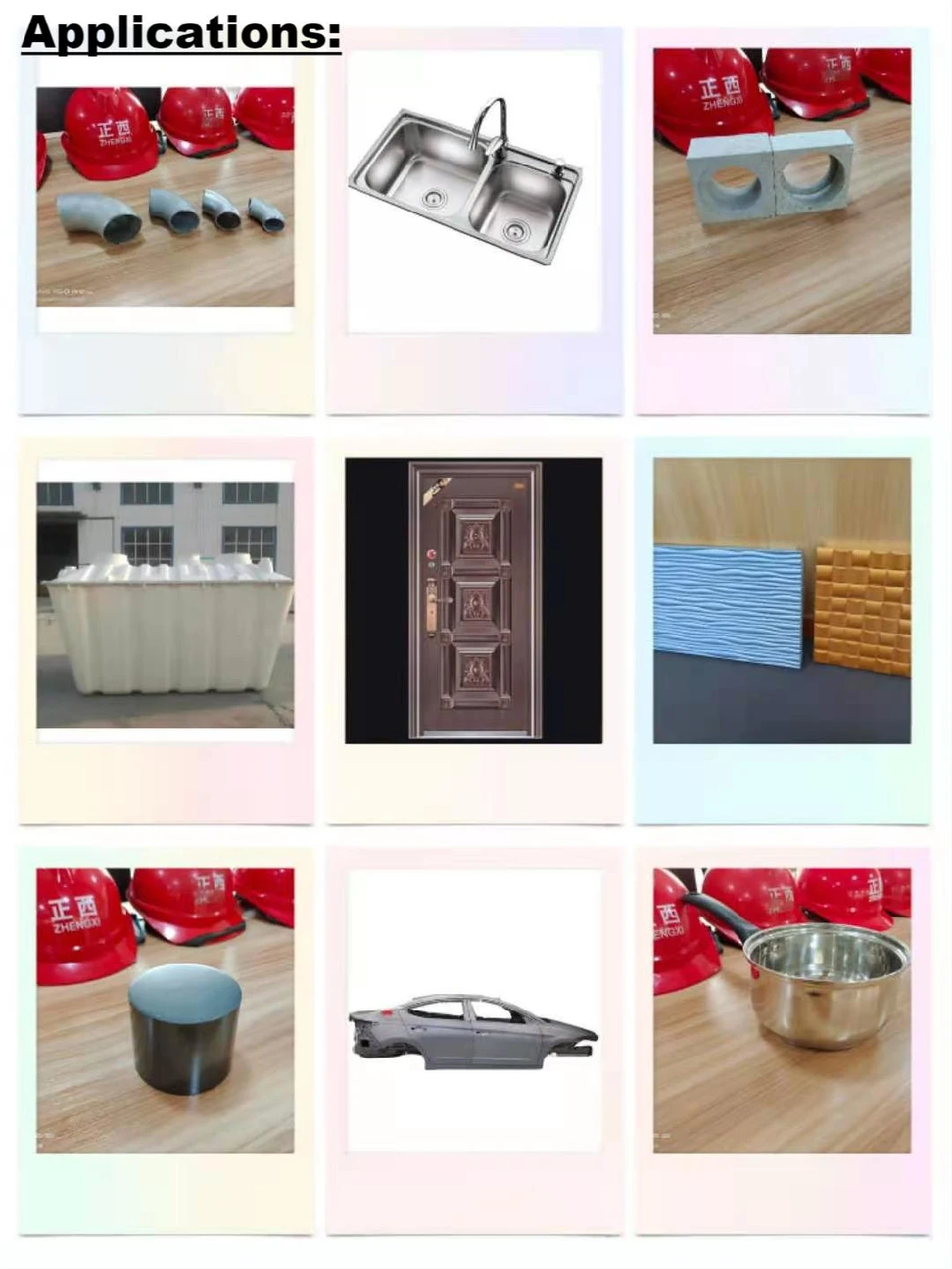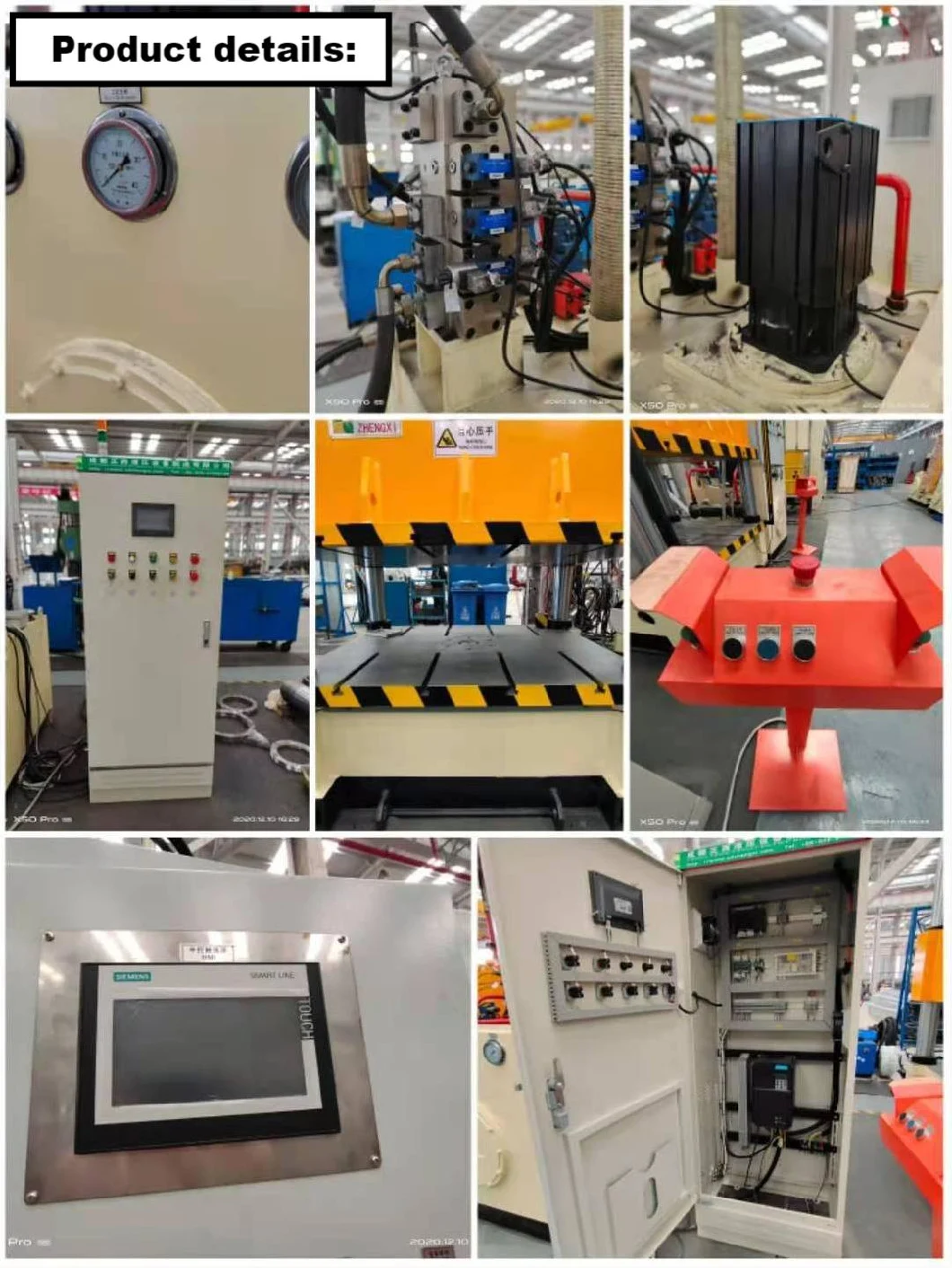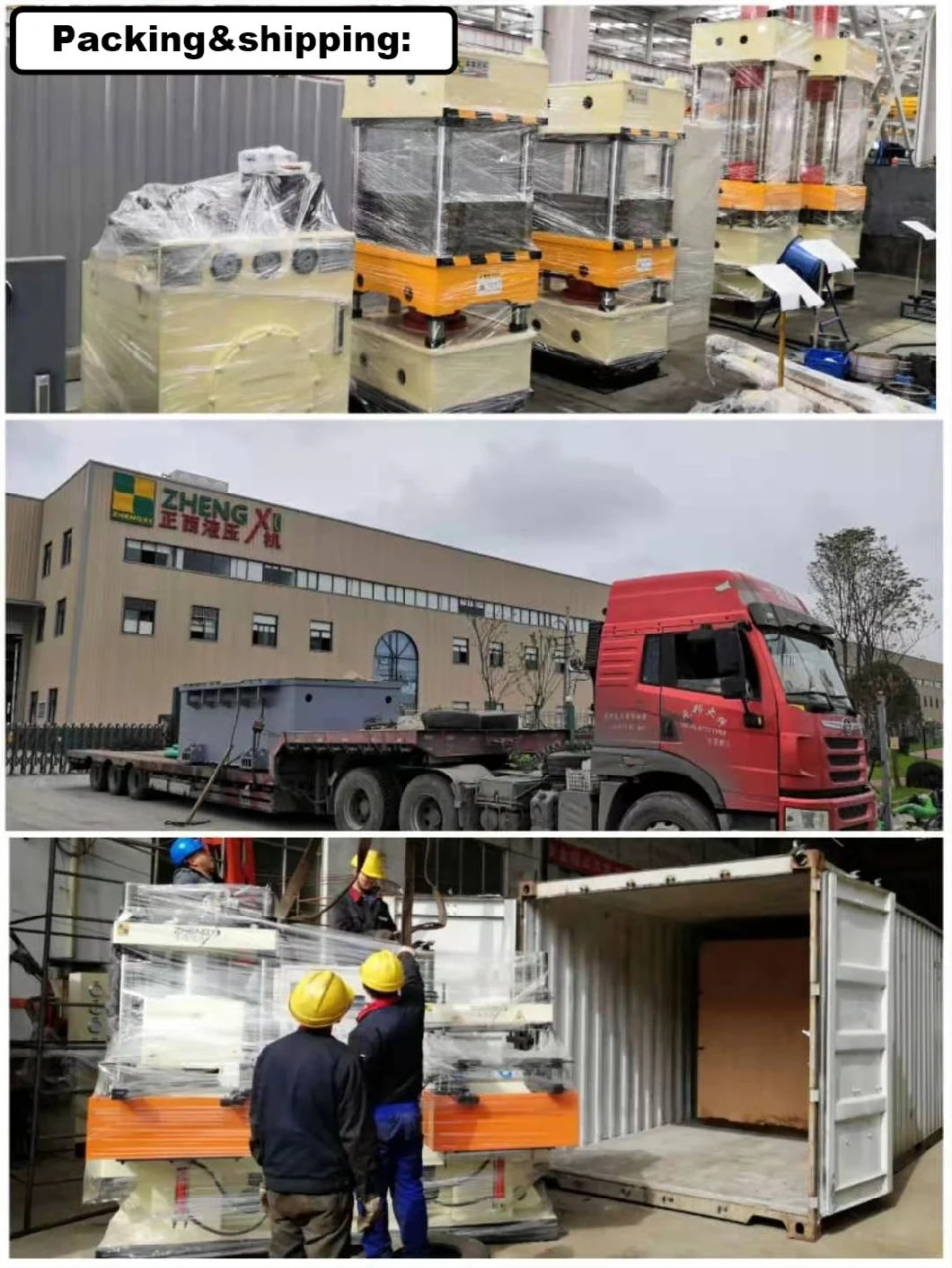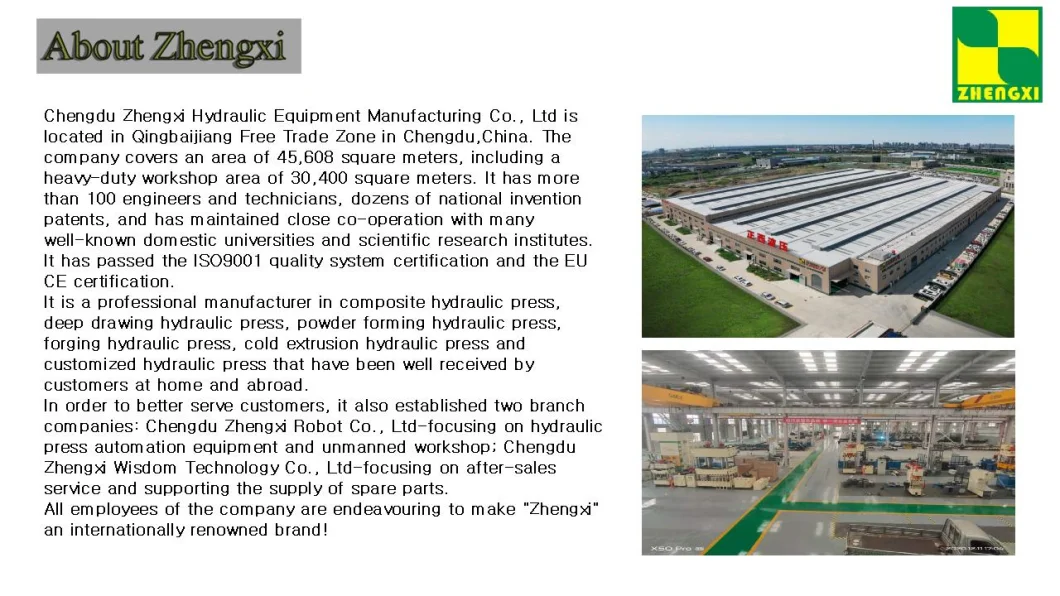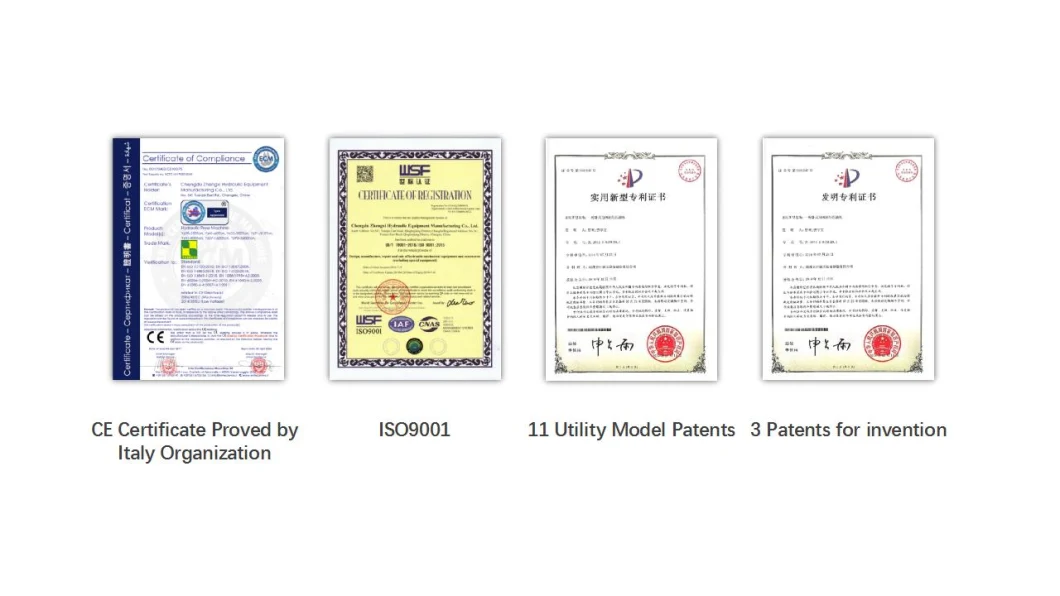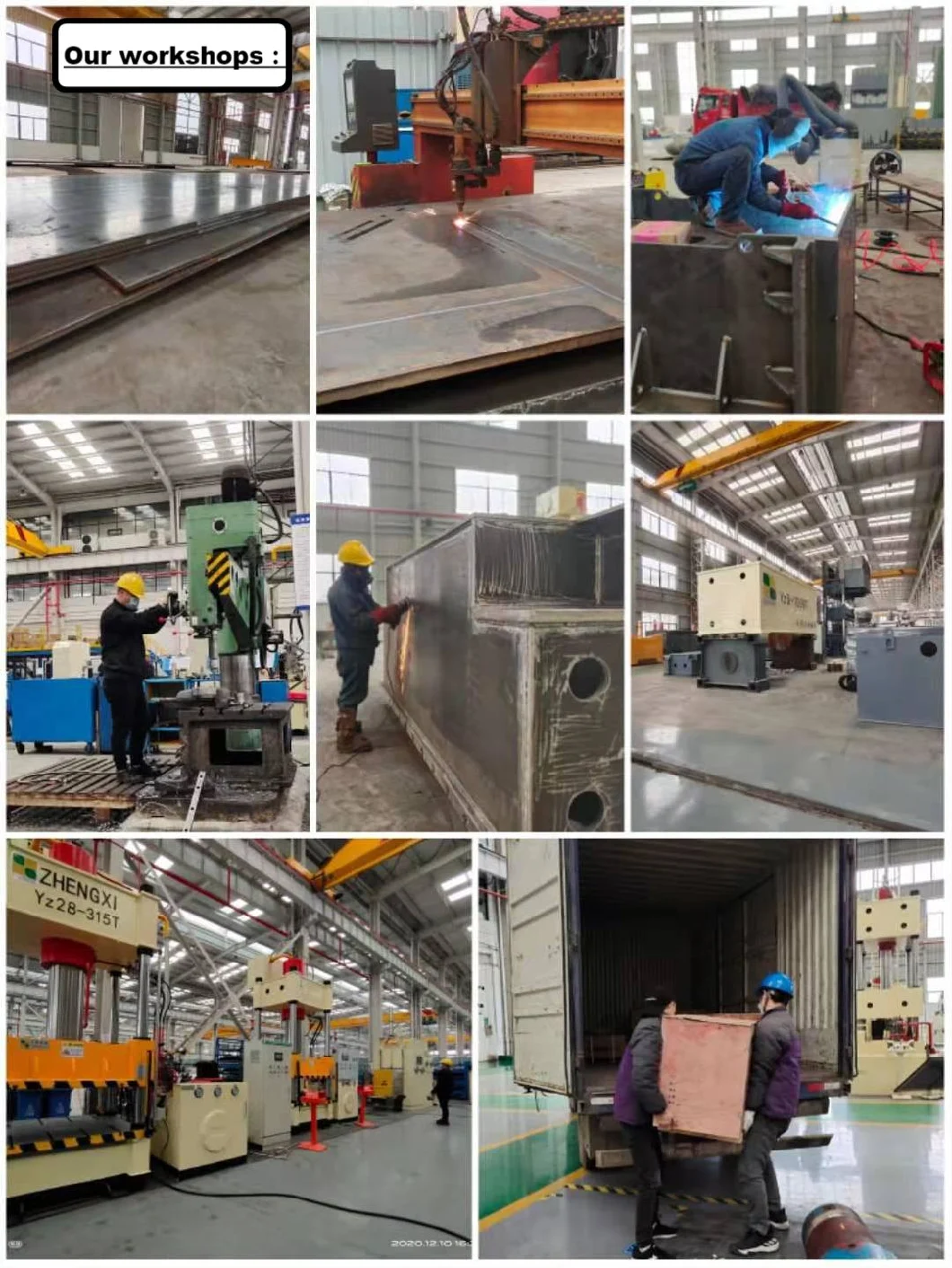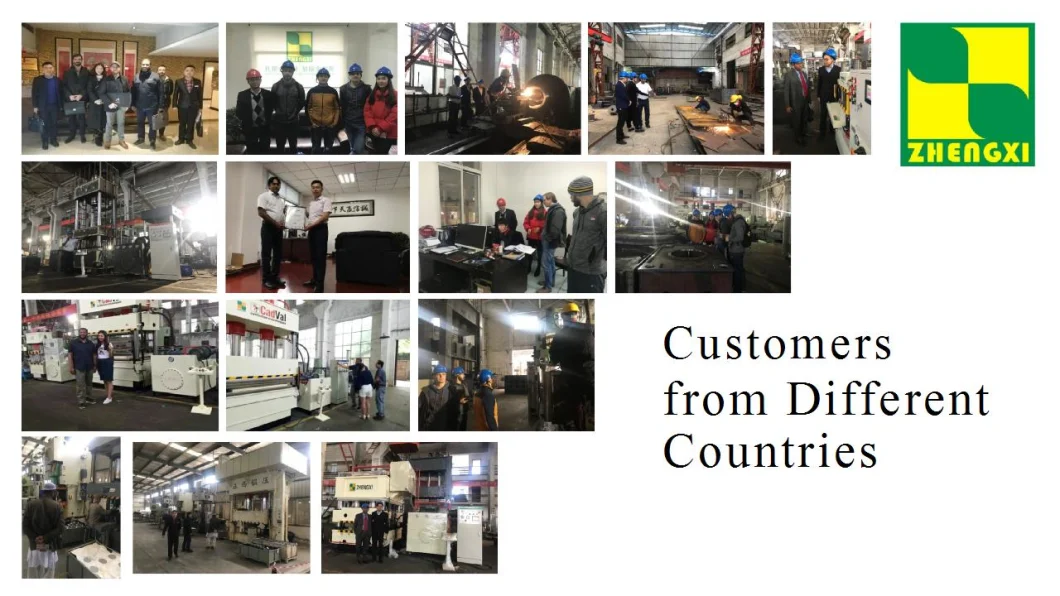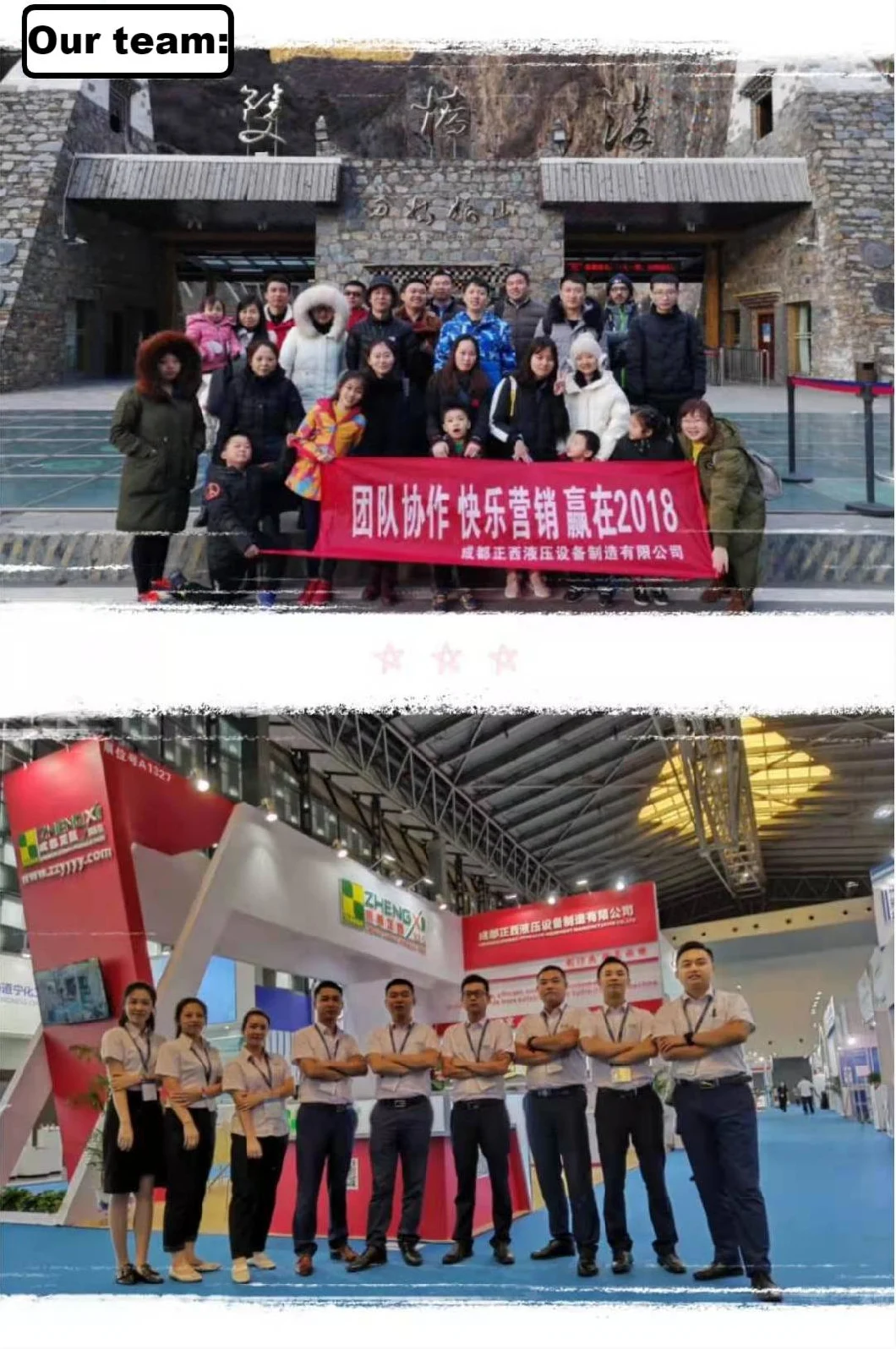 Contact way